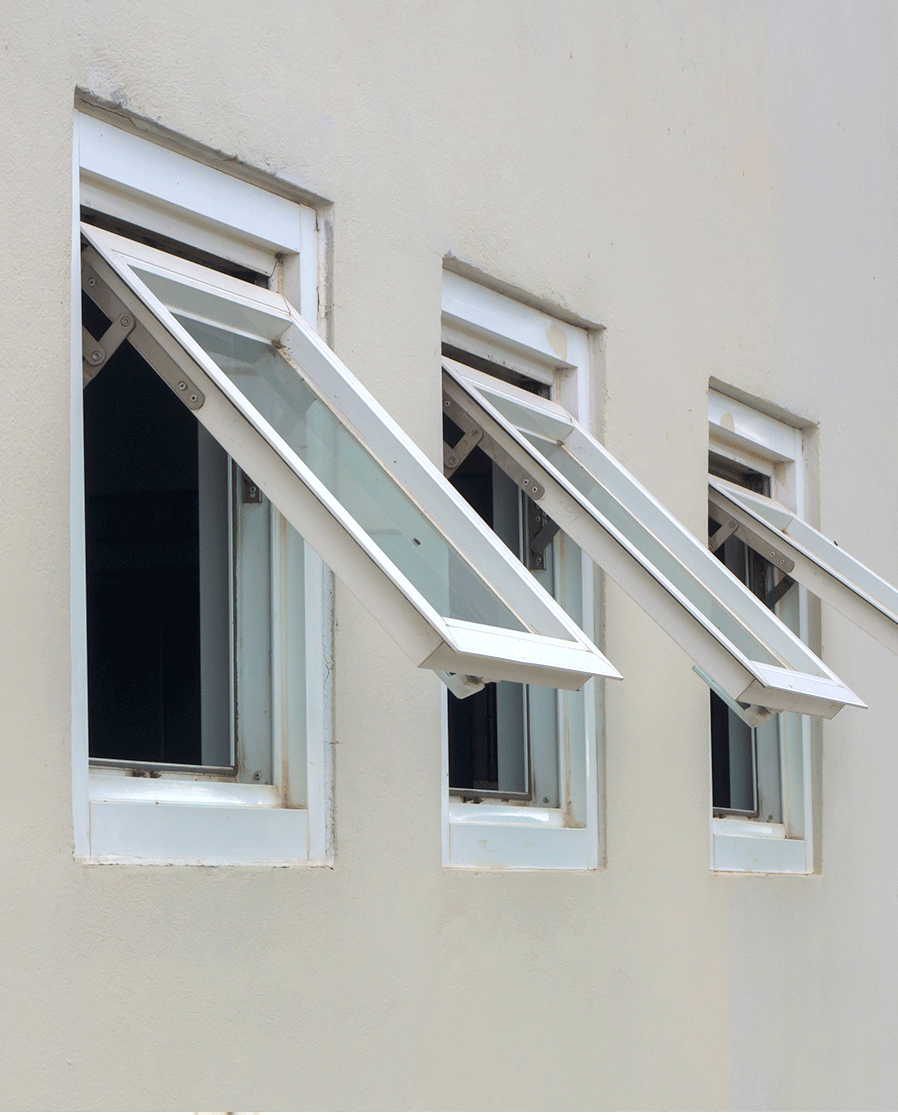 Natural Ventilation Control
When we say natural ventilation, we mean opening the windows, doors and so on. There is no mechanical force applied to move the air around, the wind and the temperature difference takes care of this for you. This means that we save a energy and by that we reduce your carbon footprint.
To control the natural ventilation with our system it is expected to have an already automated window mechanism. You will be able to control via our App on your phone and desktop.
By using our system, you will be able to remotely open and close any window or set an automatic program. At the same time if there is a heat control protocol connected to the ZoeHome system, the program will automatically turn of the heating or cooling to reduce the energy lost.