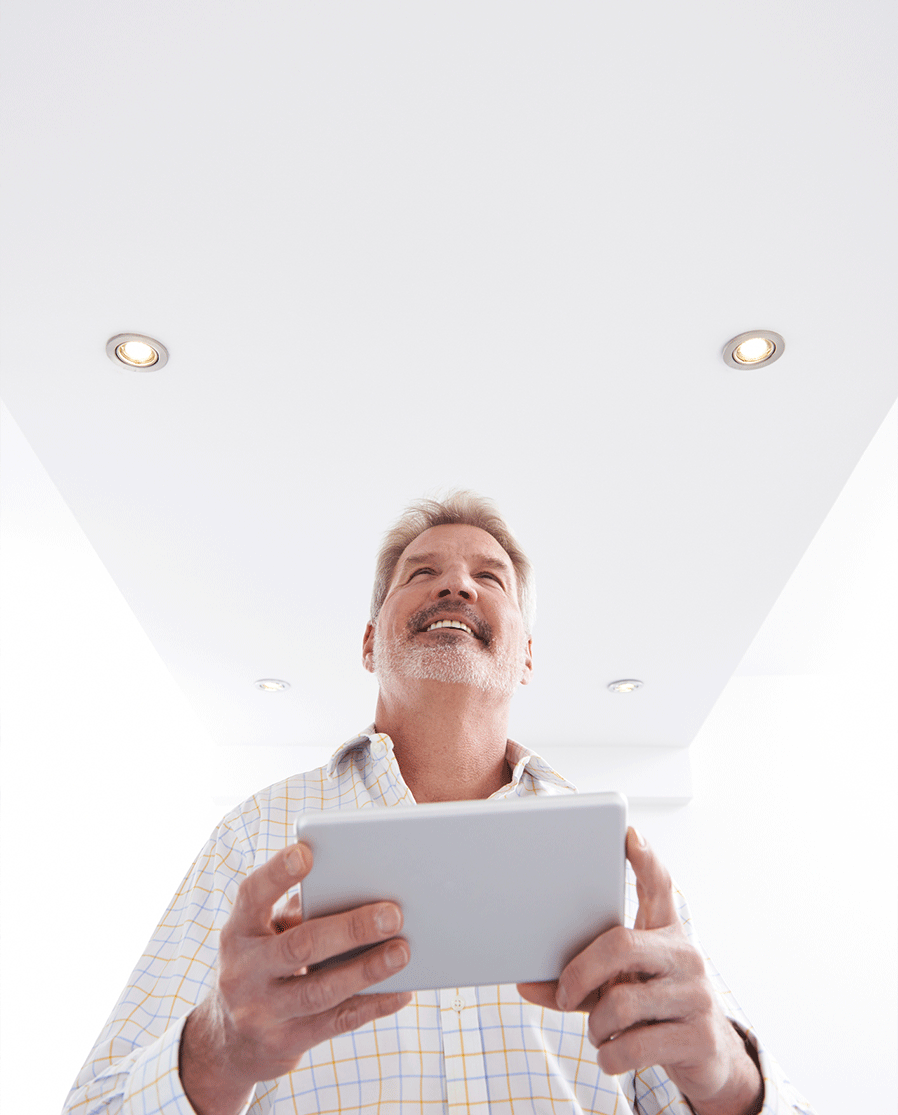 Ultimate Wireless Control
While wired system are typically applied in newly built houses, wireless system s provide benefits in upgrading already existing lighting arrangements, with reduced installation costs and increased flexibility over placement of switches and sensors.
Update your old lighting system to wireless control without having to change the switches. Add extra wireless switches to have multiple light control points within a room. With the smart learning function the sensors learn the parameters of the room resulting in continuous and problem-free operations.